Green Aventurine Yoni Egg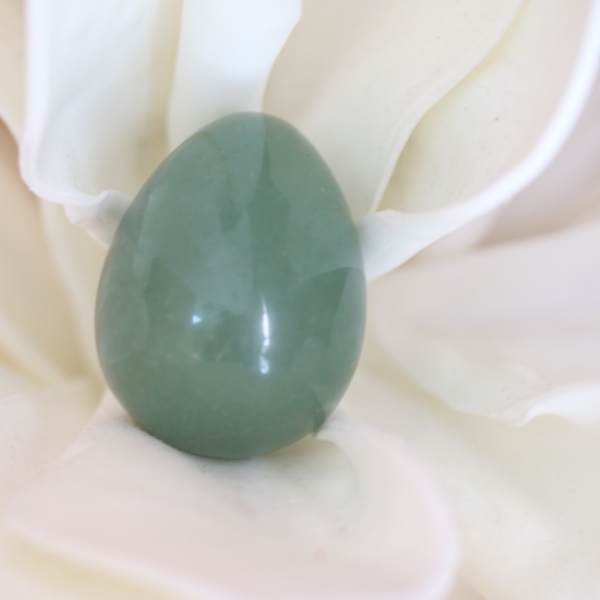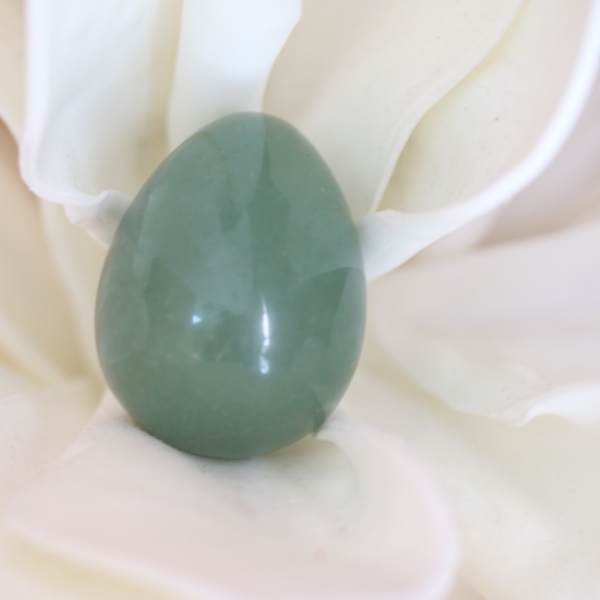 Green Aventurine Yoni Egg
Heart Chakra stone. Stone of luck, abundance and success. Harmonizes, comforts, and protects the heart. Use Green Aventurine to loosen and release negativity and energy blockages, including disease. Promotes compassion and empathy. Encourages perseverance. It stabilises one's state of mind, stimulates perception and enhances creativity. Aids in seeing alternatives and possibilities. Calms anger and irritation. Promotes feelings of well-being. Aventurine balances masculine & feminine energies. It encourages regeneration of the heart. Protects against environmental pollution. Green Aventurine settles nausea and dissolves negative emotions and thoughts. It brings well-being and emotional calm. A good all-round healer. Green Aventurine has a particularly soothing energy behind it and is recommended for working through unresolved emotional issues. Green Aventurine is commonly known as a "stone of personal growth", and offers opportunities for learning about oneself and one's place in the universe.
* Extra Large Eggs are TOO LARGE to be used as Yoni Eggs. They are perfect for altars, sacred baths, enjoyment of their properties, and of course, display. Use coupon code: sacredeggs to receive $10 off extra large gemstone eggs!
Due to their intimate nature, there are no returns on Yoni Eggs.